Michelle Marsh 2008 Calendar
This will be the last of the 2008 calendars Im posting. Its another hot one even though Michelle Marsh doesnt get as naked as Sophie Howard or Lucy Pinder. That golfer pic is amazing though. Damn!
To save bandwith these photos have been uploaded to an image viewer. If these photos are broken please send me an e-mail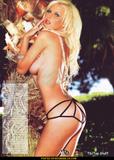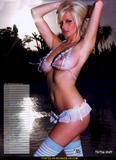 Get laid with the help of Adult Friend Finder – FREE registration.
January 17th, 2008
Posted in Busty Brits, Michelle Marsh